Check out the report & guide from Zendesk about CX Transformation & AI application on the entire service experience:
What's this guide about?
During periods of economic instability and uncertainty, customer service leaders face some tough challenges. These generally fall into three main categories:
Lowering and prioritizing costs
Scaling for growth and finding creative ways to increase revenue
Retaining customers, who may be facing the same challenges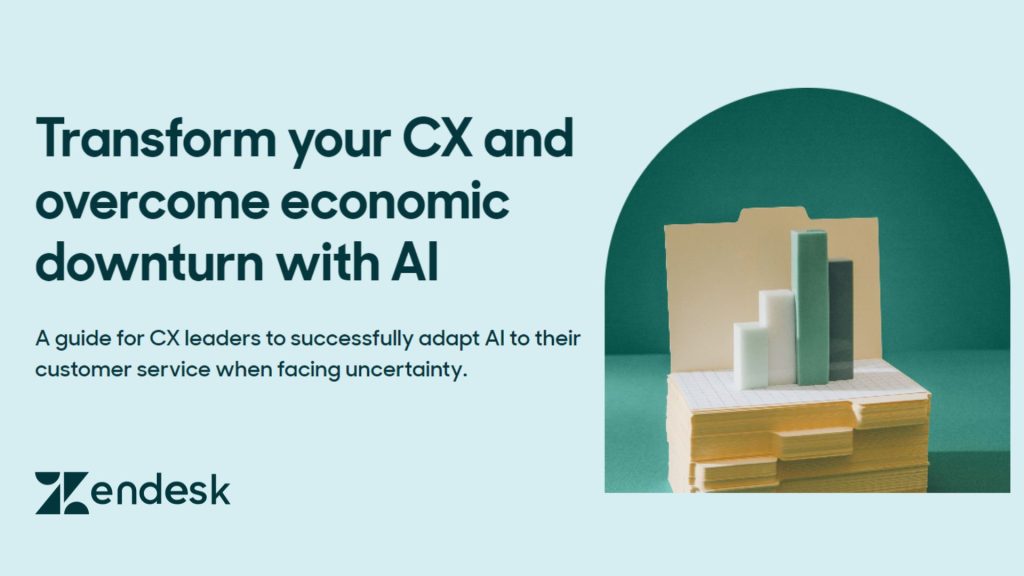 Facing any of these challenges is difficult on its own and may feel insurmountable when taken on all at once. It's tempting to ride out the uncertainty without making changes–to just wait and see. But businesses that thrive take action.
Here's what you can do today to adapt your customer service center to the current market conditions and your customers' needs. This eBook provides actionable tips on how you can use different AI capabilities to help you find efficiencies, prioritize for scale and growth, and create experiences that customers will come back for–all backed by success stories from our customers.
Furthermore, Zendesk also shared a full report on how their AI can help your entire service experience.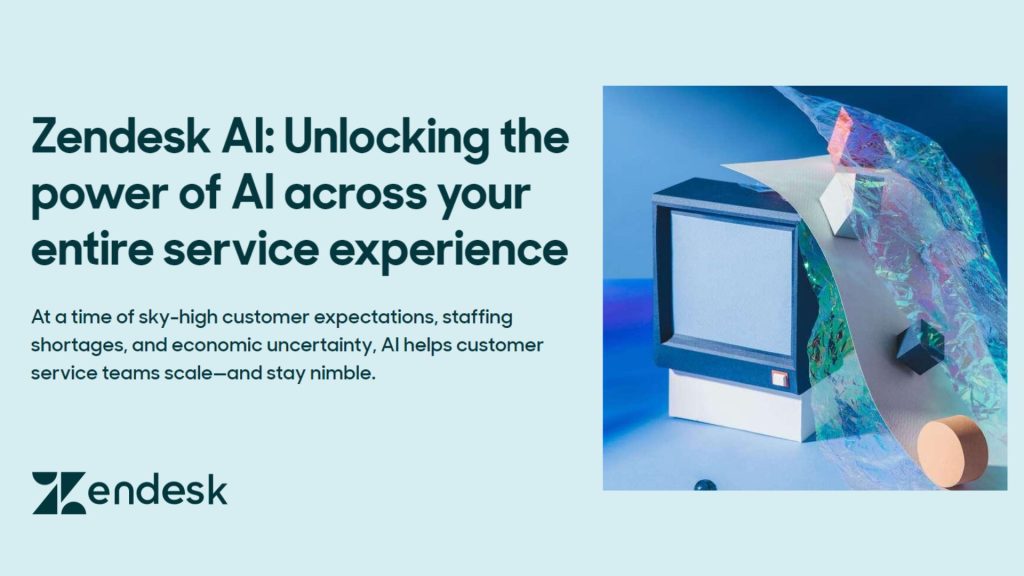 What's in this report?
Service teams have a ton on their plates right now, and customers expect seamless, instantaneous customer support. And while AI can certainly be used to make support agents' lives easier, it's too difficult to implement without an army of developers and accruing high costs…right?
Not quite. Zendesk has made AI tools that are accessible to companies and teams of all sizes. In this report, Zendesk VP of Product Cristina Fonseca walks us through three new ways AI can be used by service teams to deflect common queries, create more efficient workflows, and fill in strategic gaps.
The full report includes:
Insights on how companies of all sizes can benefit from AI to scale their customer service operations
Innovative features that make AI accessible and easy to deploy
Expert knowledge on how AI can help agents respond faster and smarter while reducing the burden on their service teams
What does Zendesk do?
Zendesk is on a mission to simplify the complexity of business and make it easy for companies and customers to create connections.
Our customer experience software unlocks the power of billions of interactions, enabling businesses to build rich, meaningful relationships with their customers. The company was conceived in Copenhagen, Denmark and today operates in more than 20 countries around the world.
Find out more about them at Zendesk's sponsor page.
Zendesk joins us at our Chief Transformation Officer Summit & Chief CX Officer Summit in Singapore on 25 October 2023 at PARKROYAL COLLECTION Marina Bay.
Contact hello@cxoinnovation.com to learn more about the summits & our sponsors!