On Tuesday 6th June 2023, the inaugural Chief Transformation Officer Summit took place in London at the luxurious Shangri-La The Shard. With a focus on the theme of "Transformation to Deliver Strategic Business Outcomes," the summit brought together more than 60 C-suite executives and featured 15 insightful speakers. The morning was dedicated to engaging panels and roundtable discussions.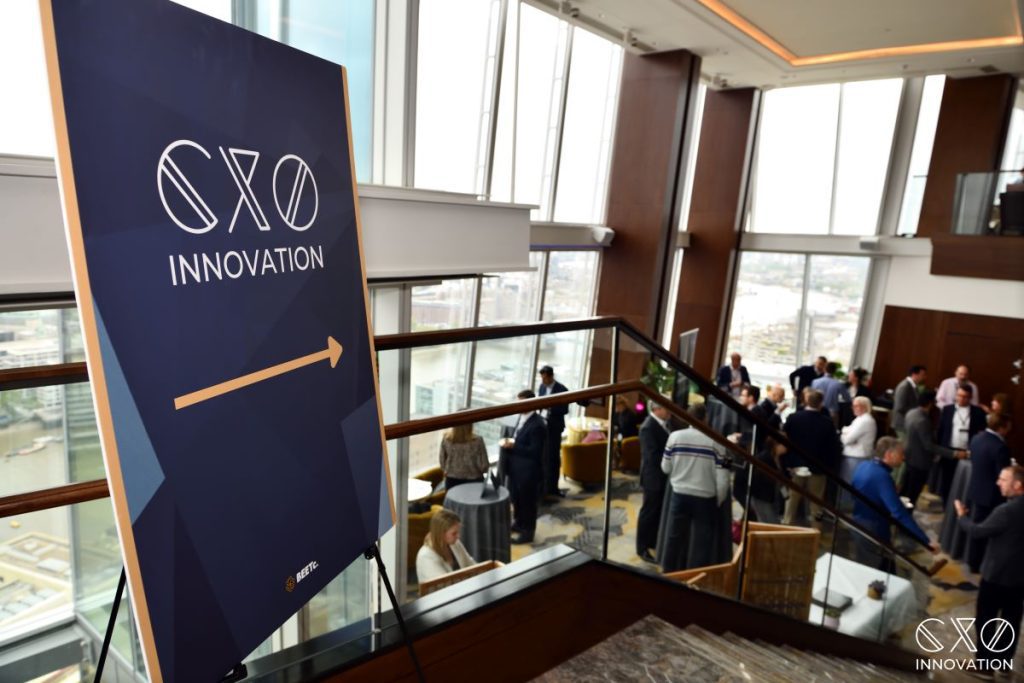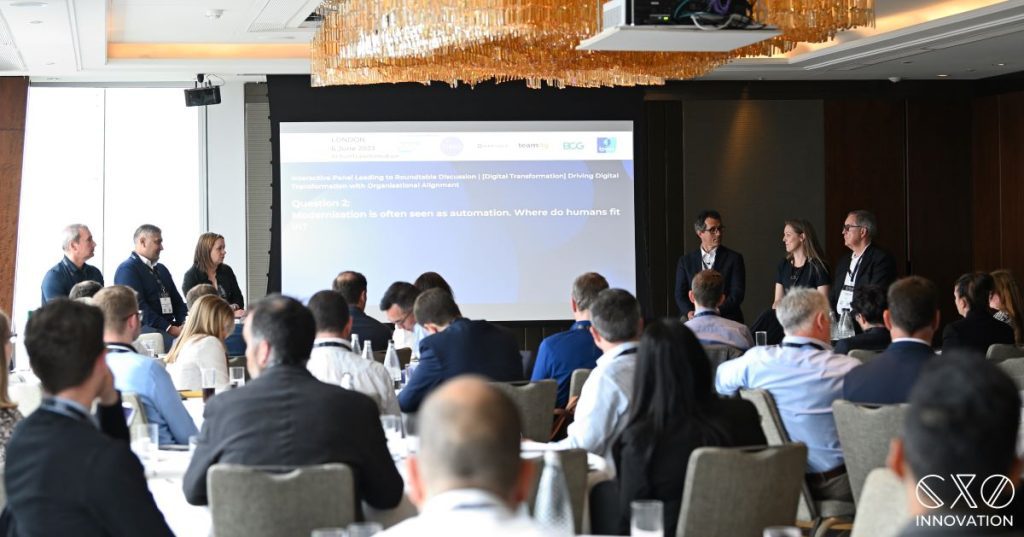 Kicking off the event, Sushmita Banerjee, Managing Director & Senior Partner, Global Leader – Strategy Business at Market Research firm Boston Consulting Group, delivered an opening speech that emphasised the crucial role of the Transformation Office in navigating the ever-changing business landscape.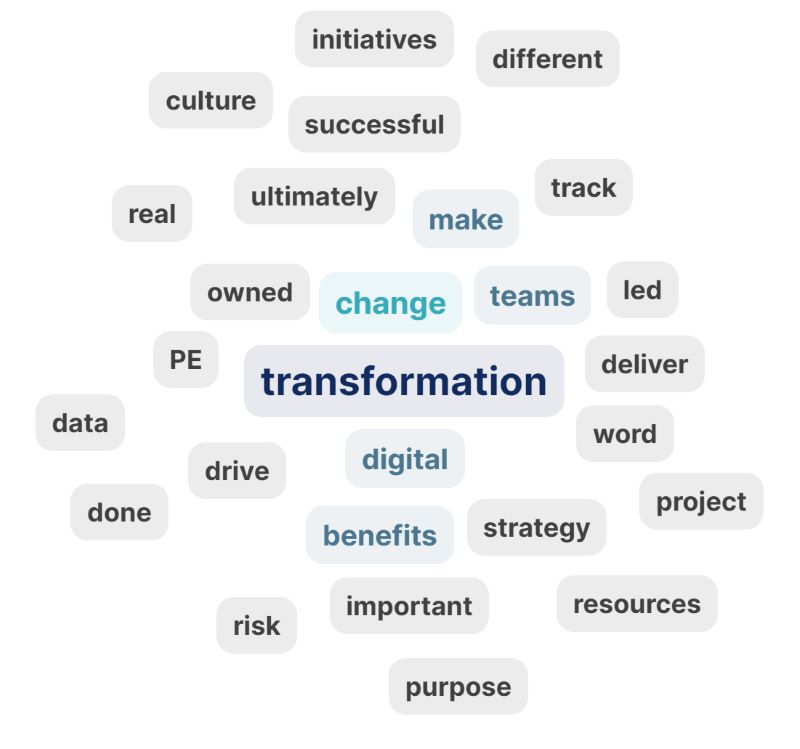 The summit then began with an interactive panel, during which the audience posed numerous thought-provoking questions related to Creating Shared Ownership for a Transformation Across Management. This session was followed by concise panels that set the stage for a deeper exploration of the topics, focusing on Restructuring Business to Focus on Restoring Value and Driving Digital Transformation with Organisational Alignment. We were excited to see that the roundtable discussions fostered a collaborative environment, providing all participants with an equal opportunity to contribute, share their perspectives, and actively engage in meaningful conversations.
Some of the key points covered during the summit:
Transformation Requires Collaboration and Cultural Change:
One of the main takeaways from the summit was the understanding that transformation is not limited to a specific department or role; it is everyone's business. Successful transformation can only be achieved through collaboration and cultural change across the organisation. It was emphasised that all stakeholders must be involved and engaged in the transformation journey. "'Task and finish groups' there are many of these which are a mindset change – this needs to be part of the resilience piece" – Tracey Jessup, Chief Transformation Officer, De Montfort University.
Clarity and Relevance:
To drive successful transformation, it is crucial to be clear on what needs to be achieved and why. Participants discussed the importance of taking the "why" behind the transformation and making it relevant to all stakeholders. This involves understanding their perspectives, standing in their shoes, and finding ways to make the transformation meaningful and inspiring for them. Effective storytelling was highlighted as a powerful tool to engage stakeholders and gain their advocacy. The results from an audience poll which asked "what barriers of transformation you are facing in your organisation" were very interesting, please see poll results here: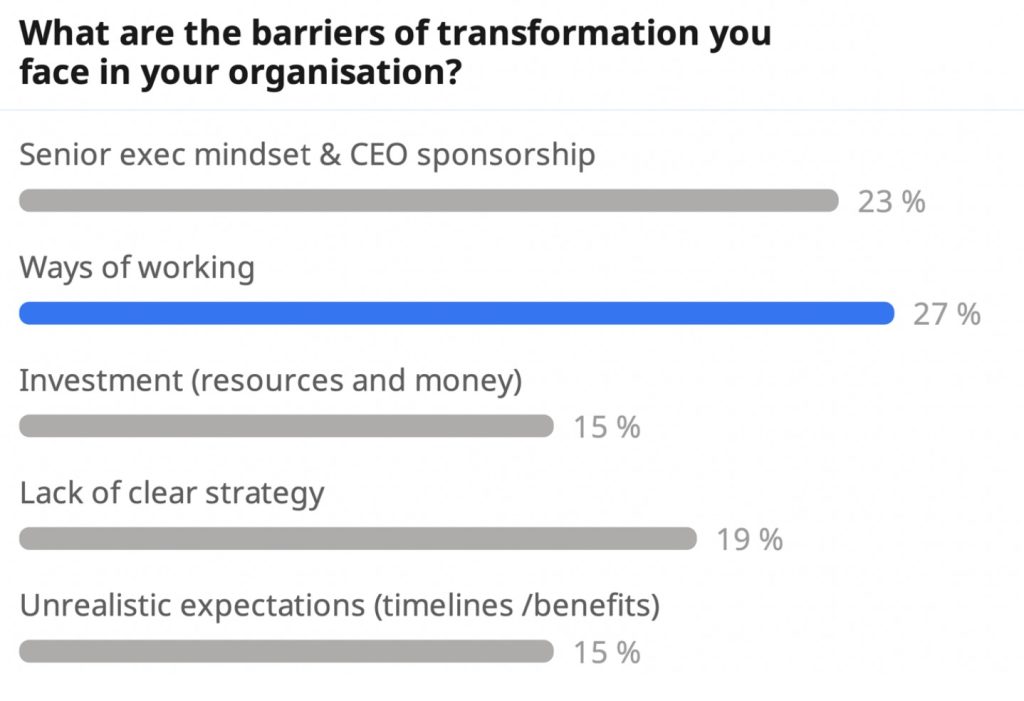 Leadership and Support:
Transformation is a process that often brings discomfort and challenges. Participants recognised the importance of leadership in guiding and supporting colleagues through the transformation journey. It is the responsibility of transformation leaders to provide the necessary guidance, resources, and motivation to help individuals navigate through the changes. By ensuring that everyone in the organisation feels ownership of the transformation exercise, the chances of success are significantly enhanced. Our chairperson for the morning also quoted saying this "It's not about you, it's about what you do for others – when it comes to transformation it is all about diplomacy!" Chris Ward, Group Chief Transformation Officer, McBride.
People-Centric Approach:
People play a central role in any successful transformation. It was emphasised that getting the change journey right for individuals is a critical component of achieving transformational success. Understanding the needs, concerns, and aspirations of employees and stakeholders is essential in designing strategies and initiatives that address their requirements. By prioritising the well-being and engagement of individuals throughout the transformation process, organisations can maximise the chances of successful outcomes. A poll was put to the audience and over half of them said that people (their buy-in, upskilling training) were the element they were struggling with right now.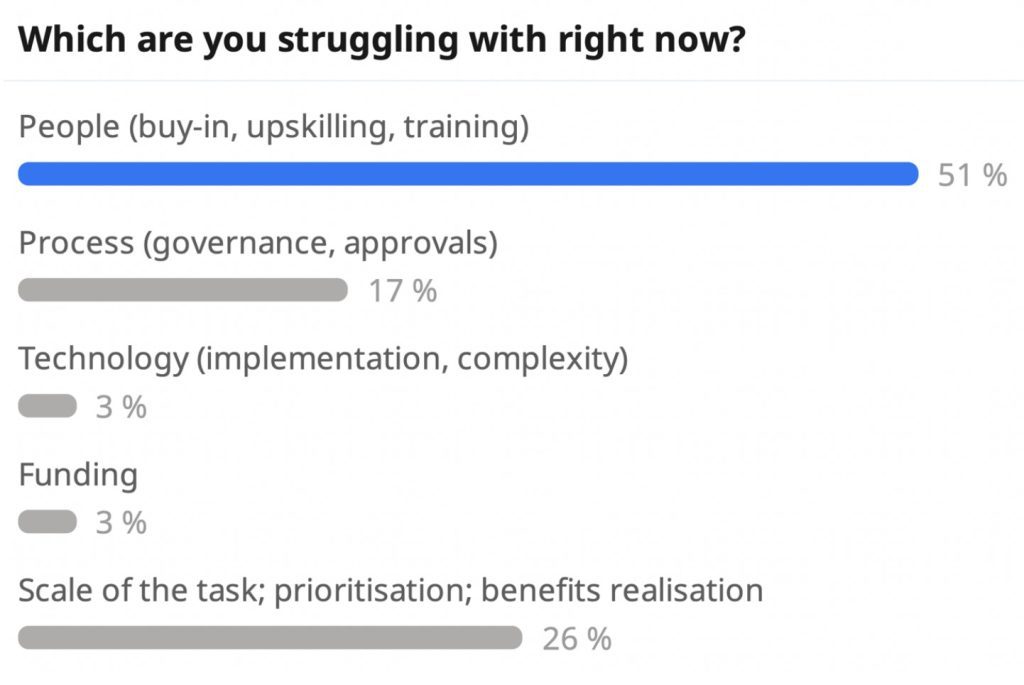 The Chief Transformation Officer Summit in London provided valuable insights into the world of business transformation. The key takeaways highlighted the importance of collaboration, cultural change, clarity, and relevance in driving successful transformation initiatives. It emphasised the role of leadership in guiding and supporting individuals through the transformation journey and acknowledged the significance of a people-centric approach. By applying these learnings, organisations can enhance their transformation efforts, empower stakeholders, and achieve strategic business outcomes.
In our esteemed gathering, we had over 20% of attendees at the Chief level, comprising more than 30% of Vice Presidents, Directors, and Leads, while 40% were Heads of their respective departments. In terms of industry representation, the majority of participants came from the Financial Services sector, followed by the Consultancy and Manufacturing industries.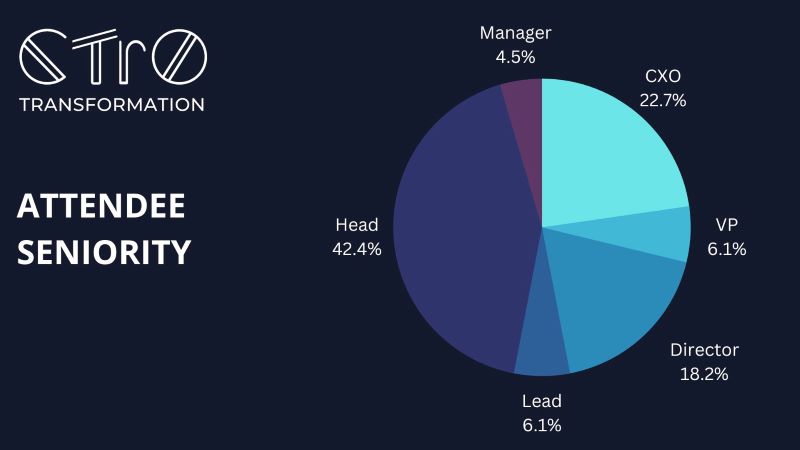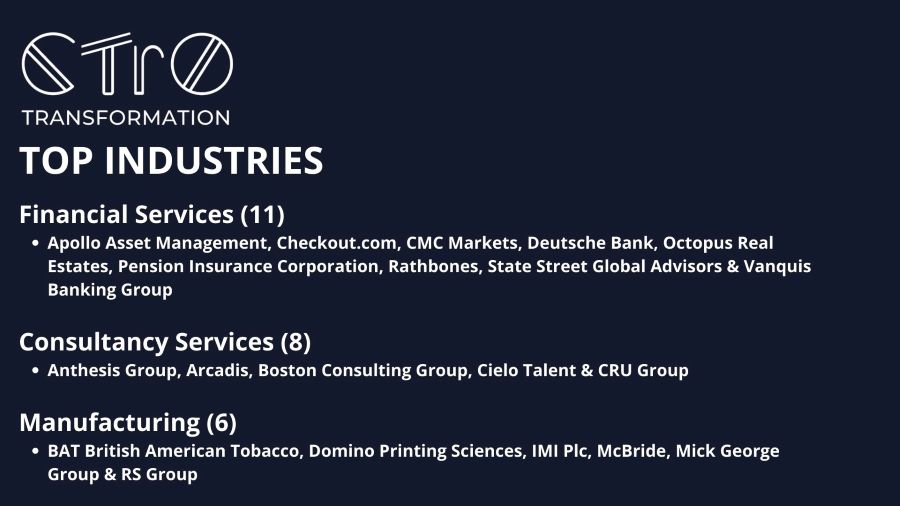 Once again, a big thank you to all our participants for their time and insights helping us shed light on the world of change! We look forward to hosting you at the next edition!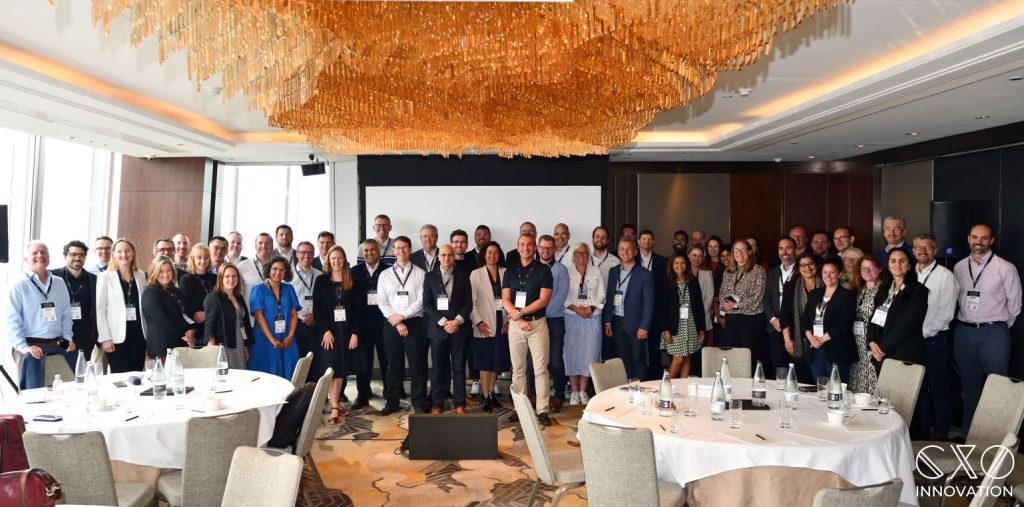 Our next CXO Innovation Summits will take place in Singapore, 25 October. Find out more information below.
Chief Transformation Officer Summit – https://cxoinnovation.com/chief-transformation-summit-singapore
Chief Customer Experience Officer Summit – https://cxoinnovation.com/chief-customer-experience-summit-singapore
And for our EMEA based colleagues, the next offering we have is our MarTech focused summit, on 16 & 17 November – https://themartechsummit.com/london
Find us on:
By: Catherine Collinge, June 2023